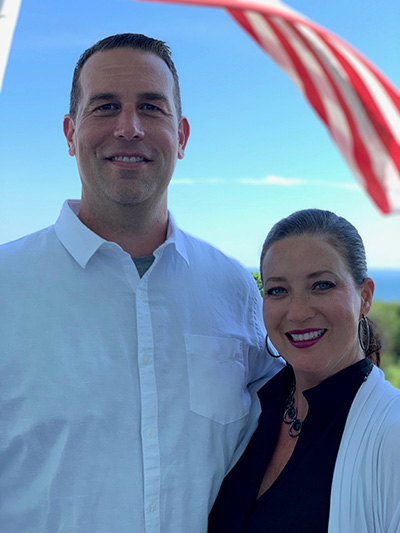 When Jason & Amy Smoak started their small firewood delivery business in 2011 out of her parents' front yard, they never imagined how big the demand was and how fast the business would grow.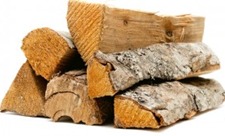 WHERE THERE'S SMOAK, THERE'S FIRE!
"Our first customers were just people in the area that wanted quality firewood. We started very small, from the ground up. With a borrowed log splitter, a rented bobcat, Jason split wood and delivered it on the weekends. Over time, our customers became repeat customers and word spread enough for us to double in size every year. So much so, that we expanded and moved to our current location in 2014," Amy states.
By that time, Amy was running the company full-time.
"A fire changes the feel of your home, it not only provides warmth but also creates an amazing atmosphere. It's mesmerizing and relaxing to sit in front of a good fire," Amy states.
At the new location, with a bigger space to operate, Amy was able to purchase their first kiln in order to provide a year-round supply of dry wood.
"The kiln was a game-changer," Amy boasts, "That piece of equipment really raised us up to a higher level and enabled us to start selling online and across the country."
Smoak Firewood has developed a reputation as a leader in providing the best organic, non chemically treated USDA certified wood that you can burn. "We focus on repeat customers and to keep them coming back – we go the extra mile in all we do to be able to provide a superior product. Our concentration is on quality and setting ourselves apart from all of the other firewood companies," Amy says.
The Smoak Firewood Team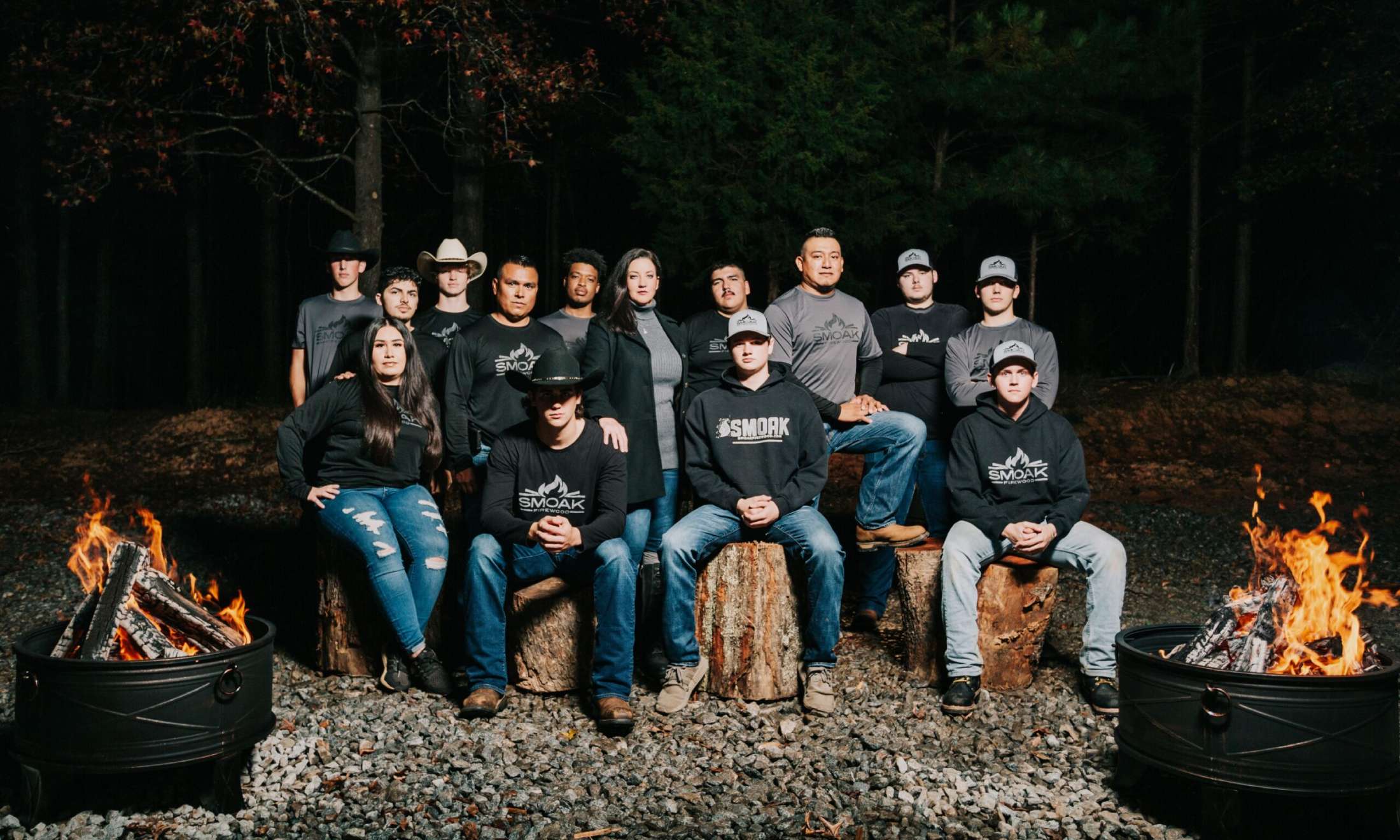 Smoak Firewood was the first USDA-certified firewood producer in Georgia. Kiln drying allows the wood to burn hotter, cleaner and at a more consistent temperature. All of our kiln dried wood comes with a USDA certification ensuring that it is bug and parasite free and safe to ship anywhere.
Owners Jason & Amy Smoak are passionate about firewood. They are dedicated to providing their customers with high-quality, USDA-certified firewood and cooking wood that burns hotter and cleaner. "The wood you use for cooking is like an ingredient. Just like starting with quality food, the cooking wood should also be of the highest quality," Amy explains.
The demand for quality firewood is growing across the country, as more and more people are enjoying smoking, grilling and pizza ovens, along with staying warm beside a fire. Couple that with the fact that not all areas of the country have an abundance of great firewood. This is where Smoak Firewood fills the need, with the ability to ship cooking wood or firewood to its loyal customers everywhere.
Whether delivered or picked up locally or shipped all across the country, Smoak Firewood is guaranteed to burn hotter and cleaner.